OUR STORY
Here at Pachamama Remedies we are all about nurturing our wellbeing. We are passionate about treading lightly & create remedies to ensure your products heal, add love & bring joy to your life.
We believe that working in synergy with Pachamama, Mother Earth, is best, so we only use sustainable, natural, synthetic-free ingredients, organic where possible and our products are all freshly made on Gundungurra Country, Southern Highlands of Australia. 
We are thankful to the Traditional Custodians who have protected this land for the last 60,000 years. We respect & acknowledge the Elders of this Nation past, present & future.
Pachamama Remedies is always ethical, animal and especially human friendly.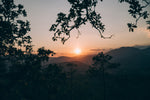 STORE HOURS
91 HODDLE ST ROBERTSON, NSW
by APPOINTMENT
MARKET DATES
• FRIDAY 29th MACQUARIE UNI TWILIGHT MARKET
• SATURDAY 30th SEPTEMBER- PADDINGTON
• SUNDAY 1ST OCTOBER - BONDI
• SUNDAY 8TH OCTOBER - LE MARCHÉ WILLOUGHBY 
• SATURDAY 2ND DECEMBER - MOSMAN
• SATURDAY 2ND DECEMBER - St. PAULS CATHEDRAL, MANLY TWILIGHT MARKET - LE MARCHÉ
• SUNDAY 3RD DECEMBER - AVALON ON THE GREEN
• SUNDAY 3RD DECEMBER - MILLTHORPE COUNTRY MARKET, NEAR ORANGE NSW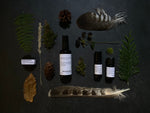 STORE HOURS
91 HODDLE ST ROBERTSON, NSW
by APPOINTMENT
MARKET DATES
• FRIDAY 29th MACQUARIE UNI TWILIGHT MARKET
• SATURDAY 30th SEPTEMBER- PADDINGTON
• SUNDAY 1ST OCTOBER - BONDI
• SUNDAY 8TH OCTOBER - LE MARCHÉ WILLOUGHBY 
• SATURDAY 2ND DECEMBER - MOSMAN
• SATURDAY 2ND DECEMBER - St. PAULS CATHEDRAL, MANLY TWILIGHT MARKET - LE MARCHÉ
• SUNDAY 3RD DECEMBER - AVALON ON THE GREEN
• SUNDAY 3RD DECEMBER - MILLTHORPE COUNTRY MARKET, NEAR ORANGE NSW